Serenity Square
Take a moment or two to sit back and reflect…
Serenity Square is a special part of our school where everyone can come and relax, read a book, chat to a friend or just look out at our lovely spaces and think. The work started on this space before lockdown and has involved more than one of our wonderful school council teams to get it off the ground! But we haven't done it all by ourselves. To start us off right at the beginning, we had a very generous donation of £1000 from the Rotary Club of Dronfield, who were looking for a school where a space like this was a priority. This enabled us to develop our plans even more, to buy furniture for the space, tarmac the area and purchase paint for our mural.
Our planters have kindly been constructed by the charity, One Planet Matters, and contain an assortment of flowers for a burst of year-round colour! Our furniture has been sourced from a local company called TDP. TDP only uses UK plastic waste for their products, meaning our benches and tables will be made from 100% recycled materials, which totally fits our eco brief. Our PTFA have also donated to help us buy even more of this furniture, which means everyone has somewhere to sit! We have created a lovely path leading up to the area and were also involved in the Sakura Japanese Cherry Tree Project, which meant that we were gifted some beautiful cherry blossom trees to plant nearby.
Our mural has been designed and painted by one of our own staff, Sophie Kirkwood, who shared ideas with the children so that they could choose their favourite design and the words she painted within the mural. Her work is very much appreciated by us all. Finally, the money raised by the pupils went towards books, paper, pens, pencils and mindful games to put out in the summer, and we will also get some bean bags to relax on when the sun comes out! We all love Serenity Square and were happy to finally invite the Rotary Club back for our official opening on 10th November 2023. Thank you to everyone who helped make this dream a reality.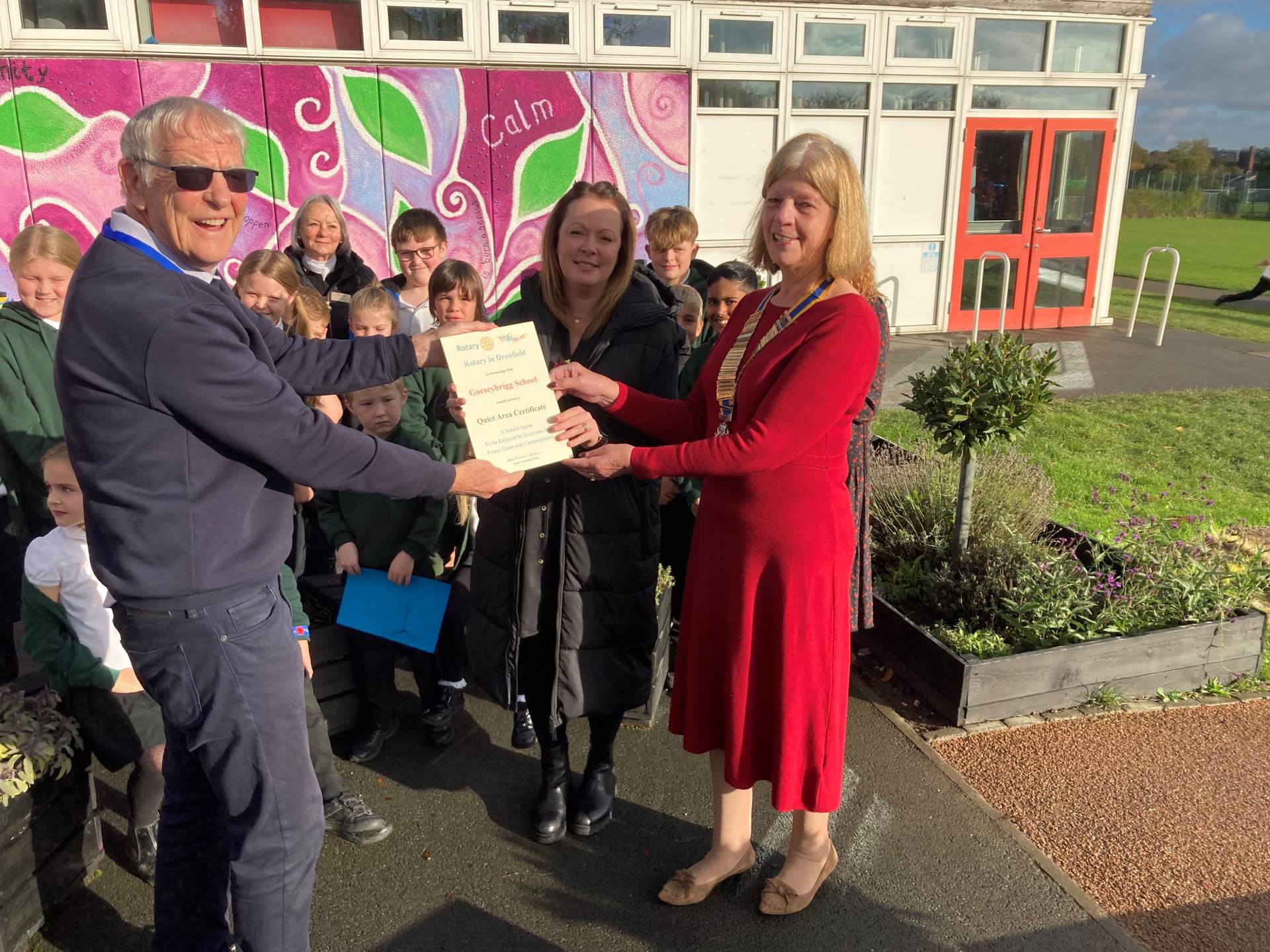 How it used to look