School Sports & PE
At Gorseybrigg we provide a wide range of sporting opportunities for all children.
This year we have joined up with the North East Derbyshire SHAPE partnership to help provide our school sport competition calendar. SHAPE provide a locally based and meaningful competition structure, rich professional development opportunities for all staff, specialist support for curriculum development, established links to community clubs as well as health and wellbeing, leadership and enrichment programmes.
SHAPE are a longstanding, not for profit, education based provider of Physical Education, school sport and physical activity. The network is unique as it is integrated within both primary and secondary schools across the area with over 70 years' combined expertise for delivering high quality PE, school sport and physical activity. They have links to National Governing Bodies, Public Health England, the Local Authority, Youth Sport Trust, Sport England, Department for Transport and the Department for Digital, Culture, Media and Sport.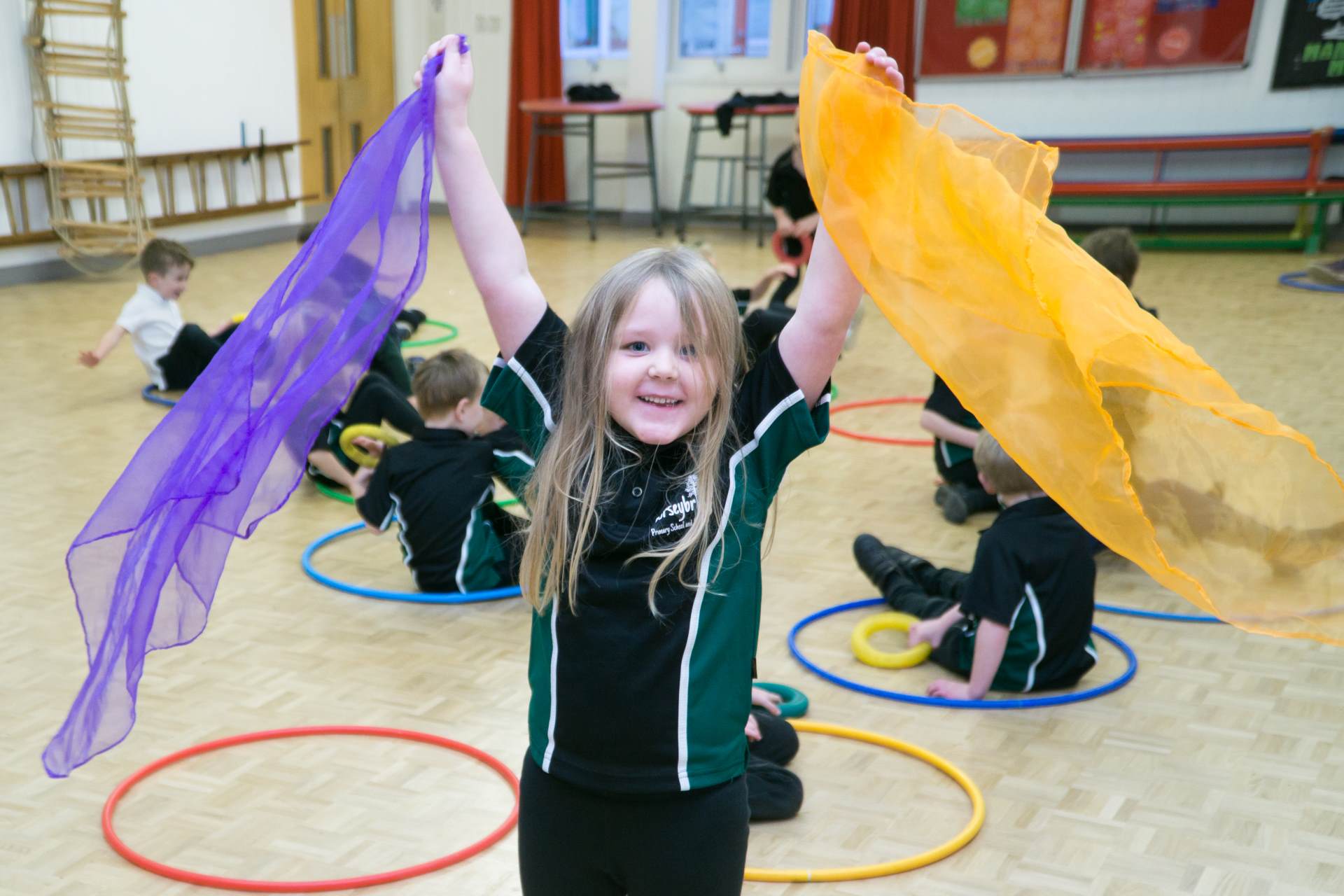 Together, with the Partnership, we are continually striving to provide a relevant, suitable and vibrant PE, school sport, physical activity, health and wellbeing offer for all young people. As an ethical partnership, we promote a strong, positive and sustainable approach to Physical Education, school sport and physical activity, allowing every child the opportunity to be involved. Our offer will meet the key performance indicators of the PE and Sport Premium funding grant, have a positive impact on the whole school agenda but more importantly, foster a holistic approach to each child and their development.
Year 5 The Cube - Oct 2023
The Year 5 class visited Springwell Community College to engage in various activities organised by the SHAPE partnership to promote teamwork.
Girls Football - October 2023
The girls played really well and were narrowly beaten to a place in the final. Six teams played and we came third. We were particularly pleased with their team spirit and the way they encouraged each other - great footballing skills too!
Y6 Football Tournament - Staveley Miners Welfare Nov 2023
Nine footballers attended a tournament at Staveley Miners Welfare Club. All children showed excellent sportsmanship and teamwork. Well done.
Upcoming Sporting Events 2023-2024
28.11.2023 - SHAPE physical activity day Y1 -6
08.12.2023 - Y5/6 Football Gosforth Fields
22.01.2024 - Y5/6 Dodgeball Dronfield Sports Centre
30.01.2024 - Y5/6 Basketball Eckington School after school
12.02.2024 - Y5/6 team for Sportshall Athletics at Outwood Academy after school
28.02.2024 - Y1 Dance Platform at the Winding Wheel
15.03.2024 - Y4 Boys Football Gosforth Fields
22.03.2024 - SHAPE Physical Activity Day Y1-6
19.04.2024 - Reception Early Racer at Whittington Green School
24.04.2024 - SHAPE Physical Activity Day Y1-6
29.04.2024 - Y3/4 Cricket Festival at Whittington Green
03.05.2024 - Y3/4 Girls Football at Gosforth Fields
10.05.2024 - Y3/4 Mini Tennis Festival at Graves Sports Centre (am) Y5/6 (pm)
07.06.2024 - Quad Kids at Tupton Hall
10.06.2024 - SPORTS WEEK
11.06.2024 - Y1 - 6 SPORTS DAY (am)
12.06.2024 - Nur / Rec SPORTS DAY (am)
Kay Christie - PE Coordinator