School Sports & PE
At Gorseybrigg we provide a wide range of sporting opportunities for all children.
This year we have joined up with the North East Derbyshire SHAPE partnership to help provide our school sport competition calendar. SHAPE provide a locally based and meaningful competition structure, rich professional development opportunities for all staff, specialist support for curriculum development, established links to community clubs as well as health and wellbeing, leadership and enrichment programmes.
SHAPE are a longstanding, not for profit, education based provider of Physical Education, school sport and physical activity. The network is unique as it is integrated within both primary and secondary schools across the area with over 70 years' combined expertise for delivering high quality PE, school sport and physical activity. They have links to National Governing Bodies, Public Health England, the Local Authority, Youth Sport Trust, Sport England, Department for Transport and the Department for Digital, Culture, Media and Sport.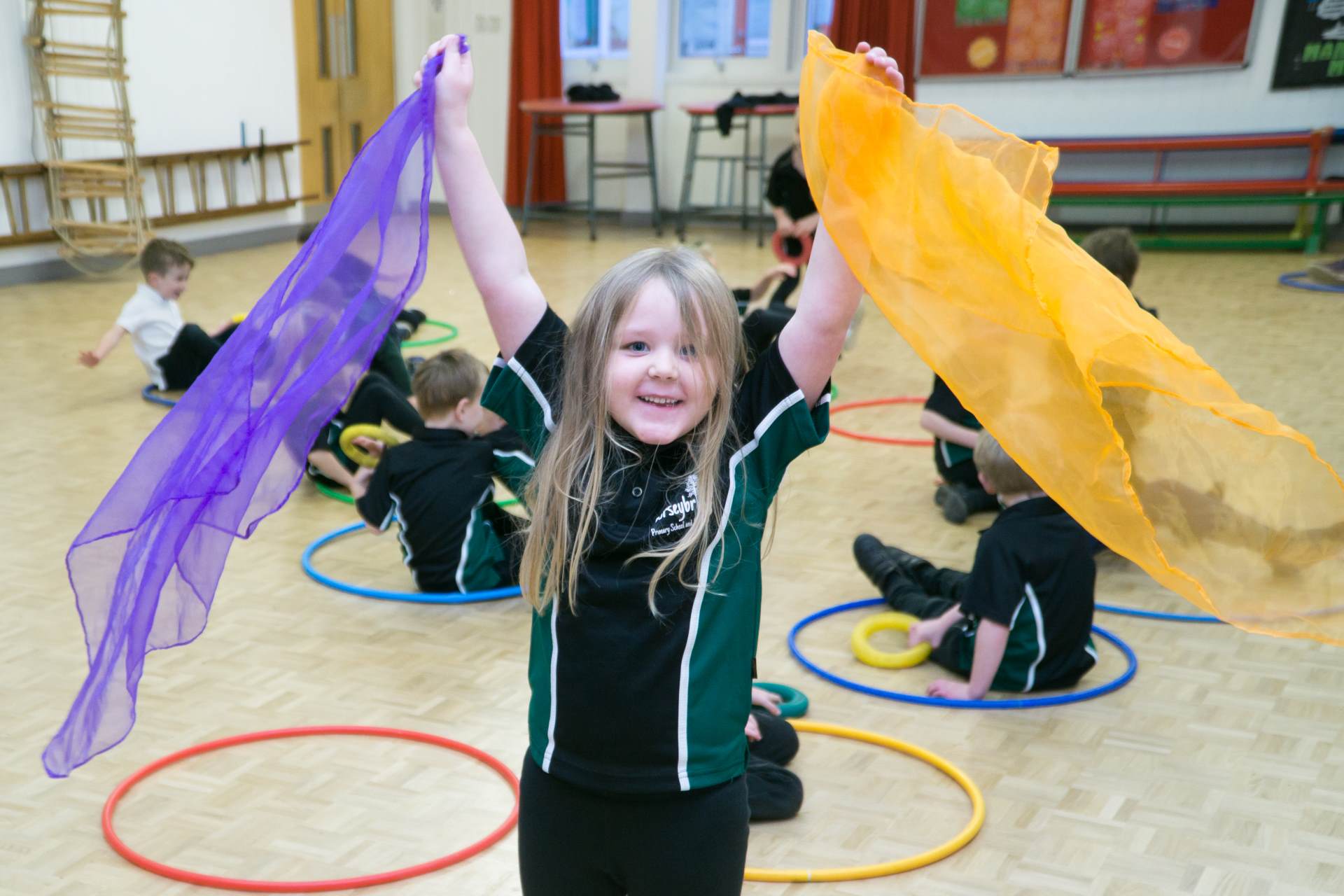 Together, with the Partnership, we are continually striving to provide a relevant, suitable and vibrant PE, school sport, physical activity, health and wellbeing offer for all young people. As an ethical partnership, we promote a strong, positive and sustainable approach to Physical Education, school sport and physical activity, allowing every child the opportunity to be involved. Our offer will meet the key performance indicators of the PE and Sport Premium funding grant, have a positive impact on the whole school agenda but more importantly, foster a holistic approach to each child and their development.
Year 5 Cricket June 2021
On Wednesday 23rd June, 8 year 5 children took part in the inaugural children's kwik cricket competition at Hundall cricket club. Sixteen teams from the area took part, most being Y6 children. The children started the day excited but nervous as they were playing older children. However, our team played fantastically during the morning which meant that they qualified for the afternoon session. Having again played amazingly they cam second in their mini league at the end of the afternoon.
They were hugely disappointed though, as by this time they wanted to win the whole competition! As we were leaving after a long but brilliant day of cricket, we were approached by one of the officialswho said that although we hadn't won the tournament, the members of Hundall CC agreed that our team were the most enthusiastic, most supportive of their team during matches, best behaved and smartest turned out. I think that actually made our team the winners!
Years 3 & 4 Fun Fest at DHFS
Year 6 Table Tennis at Stonelow School
Year 1 Karate Zone
Years 5 & 6 Climbing Event
Years 5 & 6 Sportshall Athletics
Second place - excellent result!
Reception Balance Bikes Feb 2022
Year 1 Early Racer
Cross Country Event - Mount St Mary's
What a wonderful morning the cross country team had at Mount St Mary's. There were 12 schools in all competing. Our Year 6 girls team came 1st overall in their category, with two of the Y6 girls claiming 2nd and 3rd individual places. The Y5 boys team came 2nd and a Y4 girl took 3rd individual place. They ALL did fantastic and were up against some stiff competition and they all did the school proud. WELL DONE!
#LetGirlsPlay
We loved being part of #LetGirlsPlay today. The biggest ever girls football session. Thank you to Shape Learning Partnership for all their help.
Year 2 Agility
Y6 Kwik Cricket June 2022
PE and Sports Dates for the Diary
15.06.2022 - Cricket Competition Hundall Cricket Ground
20.06.2022 - Y6 Bikeability all week
21.06.2022 - Quad Kids Event Mount St Mary's
18.07.2022 - Y5 Bikeability all week
Kay Christie - PE Coordinator