French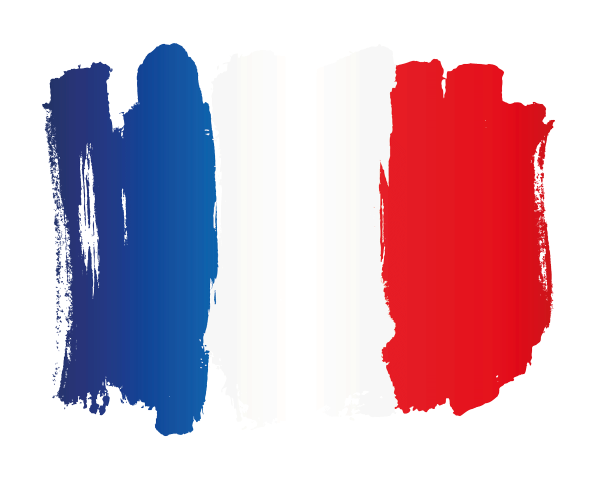 "

Language is not a genetic gift, it is a social gift. Learning a new language is becoming a member of the club – the community of speakers of that language." Frank Smith



Intent
At Gorseybrigg Primary School, we want all our KS2 pupils to be inspired and engaged by a high quality MFL education.
We offer children the opportunity to follow a programme that enables them to learn the introductory skills of a new language (French) in order to enrich their cultural awareness and their ability to communicate more widely.
We are committed to supporting pupils to learn basic vocabulary to enable them to articulate their developing understanding and opinions in French.
Our MFL curriculum provides a framework for every child to experiment with and improve their practical skills and participate successfully as part of a community of linguists.
We strive to cultivate a real enjoyment of learning languages and to support all children to achieve their full potential.
Implementation
Throughout the academic year, pupils in KS2 are given opportunities to listen to, write and speak French. Teachers are supported by a recommended scheme (Primary Languages Network) which enables them to:
Plan a sequence of lessons across the key stage which builds on skills and knowledge from prior learning
Utilise a bank of good quality resources to ensure continuity and progression through the subject
Work within a format which can be built upon year on year and is familiar to staff and pupils
French is taught throughout KS2 and over the whole academic year. Each year group studies a different aspect of the language with specific vocabulary banks which build on prior knowledge from previous years where applicable. We aim to inspire and engage learning further by providing whole key stage events, including assemblies, with opportunities to sing and speak. Progression is embedded into our MFL curriculum and described in detail in our MFL skills progression map.
Leadership
We have two MFL subject leaders in order to ensure coverage, continuity and progression throughout the whole school. They have a range of joint responsibilities:
To monitor and evaluate MFL teaching and learning
To manage the MFL budget effectively
To maintain the MFL element of the School Improvement Plan
To liaise and consult with outside agencies, local clusters and community groups
To support and advise teachers in the planning and delivery of MFL lessons
To maintain and monitor MFL resources including on-line resources.
To attend and disseminate training
Impact
Learning
We want all children at our school to make excellent progress, achieve success and find enjoyment in French. Our belief that learning languages helps our pupils to develop confidence guides the choice of activities and resources to promote active participation by everyone whatever their race, gender, economic status or ability. We strive to meet the needs of those pupils with special educational needs, disabilities, particular gifts and talents and children for whom English is an additional language so that everyone is able to fulfil their potential.
To achieve our high expectations and fulfil our commitment to excellence, we appreciate how crucial it is to engage with students in order to evaluate the impact of our provision. We regularly conduct pupil voice interviews and act on the outcomes. Using our in-year assessment model, we consider the attainment of individuals and use the results to set pupil targets.
Teaching
To inform excellence in MFL teaching, we intend that teaching staff will develop a deep knowledge of the curriculum. To enable this, all teachers have access to the Primary Languages Network Membership and participate in practical training sessions arranged in-house by our MFL specialists. Assessment against the curriculum enables us to consider attainment and progress and adjust teaching accordingly, communicating achievement in MFL to children's new teachers. Regular monitoring including lesson observations, book-looks where appropriate and the checking of planning takes place in a supportive atmosphere where the emphasis is on improvement and the sharing of ideas.
Our Community
The curriculum is designed to value the diversity and purpose of language and to help children to appreciate that there are many ways to communicate. Our curriculum is enriched by our strong links with schools around the world.
At Gorseybrigg Primary School we teach French to all of our KS2 children as part of the new National Curriculum. We do this for several reasons. Firstly we believe that a Modern Foreign Language prepares our children to participate in a rapidly changing world in which work and other activities are often carried out in languages other than English. Secondly, we believe that the earlier a child is exposed to a foreign language, the faster the language in question is acquired and therefore it is a good idea to introduce a new language to children when they are at primary school. The Modern Foreign Language (MFL) taught at Gorseybrigg Primary School is French.
Aims and Objectives
The aims and objectives of learning a modern foreign language in primary school are:
To foster an interest in learning other languages
To introduce young children to another language in a way that is enjoyable and fun
To make young children aware that language has a structure, and that the structure differs from one language to another
To help children develop their awareness of cultural differences in other countries
To develop their speaking and listening skills
To lay the foundations for future study
In KS2, staff use a range of resources to deliver the curriculum, including the Primary Languages Network. Weekly French sessions are taught in all KS2 classes.
All of our children are taught to know and understand how to:
Ask and answer questions
Use correct pronunciation and intonation
Memorise words
Interpret meaning
Understand basic grammar
Work in pairs and groups, and communicate in French
During French sessions children are given the opportunity to work as a class, as individuals and as part of a group. The choice of class organisation is determined by the learning task. By its nature MFL will involve lots of interaction with visual, auditory and kinaesthetic prompts.Attainment Targets for French
Scheme of Work for MFL